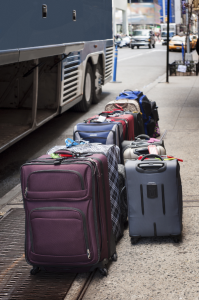 By Randy Julian
School budgets are tighter than ever.
Many families are watching what they spend, as well.
Curriculums are changing.
Safety concerns remain high.
All of these factors have made it more difficult to plan and run an educational student trip. And if you decide to do it, it's more important than ever that you do it right.
Obviously, the tour company you choose has a lot to do with the success of your trip. To help make sure you choose a good one, I have put together this list of questions you really should ask an operator while planning a student trip.
In my experience – more than 30 years in the business, with eight years spent on the board of the National Tour Association – the answers to these questions will tell you a lot about a tour company. And when you find a good tour company, you can feel confident that they will save you money, time and worry.
Will we have to submit a refundable deposit for this trip?
For day trips, a professional student travel organization should be able to guarantee you and your school community a financial no-risk policy. In other words, up until the final days before your trip* you can cancel for any reason, no questions asked, and you would owe nothing.
For overnight trips, there probably will be a deposit due ahead of the departure date. A reputable company will not collect money before that. And if you end up with insufficient interest or if your school system decides to cancel or not approve your tour, so be it. You don't go on the trip – but you don't lose your deposit, either.
There are limits, of course: At Julian Tours, for instance, we can't refund "sunk costs" or out-of-pocket services already purchased on behalf of overnight tours, like theater tickets for overnight tours. But in those cases, if the tour group attempts to re-book in a timely manner,  we will apply any deposits towards the new tour – the exception being any sunk costs.
What happens if I can't meet your minimum for the number of paid participants?
When a group ends up short of the minimum for a given tour, most companies handle it in one of two ways. Some remove key activities from the tour and/or raise the per-student price to make up the difference. Others do everything they can to make it work.
I advocate the latter approach. If, for example, a tour group drops below the minimum late in the planning process because two families change their minds, a good tour company should be able to adapt.
I look at it as a good long-term business strategy: A smart tour company would not degrade the quality of an upcoming trip and risk losing a customer who might return for many years if they enjoy their tour.
Can I choose the exact dates for this trip and decide which sites and attractions we visit?
Many companies dictate which days you can travel to a city, exactly when you can visit certain attractions and even which attractions they will not include.
A good tour company provides a completely customized tour, meeting all of your needs in regards to dates, times and curriculum. I often say I'll help you build your own tour from the ground up.
If you're not being offered similar flexibility, try another company.
Is your company a member of any travel industry associations, such as the National Tour Association?
Why is this important? Simple: Student travel associations have standards for membership. If a company is part of the NTA, for instance, it means they meet a set of requirements including having at least $1,000,000 in liability insurance and a staff with three or more years of experience in tour planning.
How do you choose the bus companies you work with?
Bus transportation is just one part of trip planning, but how a tour operator handles this relationship will tell you a lot. A good tour operator uses only bus companies that:
Are approved by school systems
Drug-test their drivers
Have $5 million or more in liability insurance
Run extensive training programs for drivers
I hope these questions help you find the right company for your next tour. If you have any questions about them – or anything else – please don't hesitate to get in touch with me.
Best regards,
Randy
* – Companies' policies on cancelation windows vary; at Julian Tours you can cancel a day trip for any reason up to 21 days prior to departure.
Social Share