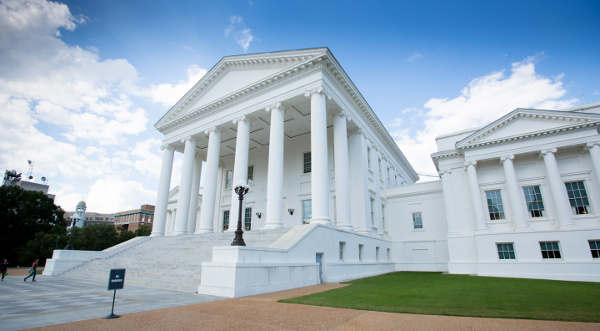 By Randy Julian
Editor's note: This post is part of a series on the Julian Tours blog, highlighting some of the best ideas we've seen for single-day spring class trips.
These ideas could work for any class in grades 4 through 10, but they were written especially with 8th grade trips in mind. Why? Because so many 8th grade curriculums feature U.S. and state history, and so many classes like to celebrate the end of middle school with a field trip.
This post lists what I think are enriching options for an 8th grade trip to Richmond, Va. To see all of our day trip ideas posts, click this link.
Two of the most popular destinations we book at Julian Tours are Washington, D.C., and Williamsburg/Jamestown, Va.
But about halfway between these cities is an underrated gem for educational class trips: Richmond, Va.
In recent years, Richmond has gained a reputation as an up-and-coming city for many reasons. (Take a look at this list of honors the city has won from all sorts of publications and organizations).
But for purely educational purposes, Richmond has stood out for some time. There are obvious reasons for classes studying the Civil War to visit, but the mid-1800s are just part of the attraction of an 8th grade Richmond trip:
Students can learn about architecture and state government at the Capitol — home to the oldest legislature continuously operating in the Western Hemisphere, and designed in classical style by none other than Thomas Jefferson.
This highly-rated museum offers hands-on science labs for school groups as well as science demos such as "Rat Basketball" and "Kitchen Chemistry." Last year, the museum unveiled its renovated domed screen, where students can take a virtual tour of the galaxy.
The museum bills itself as "the nation's first museum to interpret the Civil War from Union, Confederate, and African American perspectives. It offers a variety of programs for school groups, expressly designed with Virginia's Standards of Learning (SOL) program in mind.
"The Museum of the Confederacy is a national treasure, an unmatched resource for anyone who wants to understand this nation in the twenty-first century."
That's how renowned documentarian Ken Burns describes the Museum of the Confederacy. Its "flagship" exhibit documents the Confederate armies with artifacts and stories from the South's military leaders and common soldiers.
The museum is part of the American Civil War Museum. A mile and a half away from the museum listed above (3), it also includes the White House of the Confederacy, an acclaimed historic and architectural site in its own right.
Lunch Tip
Enjoy a picnic bag lunch brought from home on the beautiful grounds of the State Capitol.
Did You Know?
Edgar Allan Poe grew up in Richmond, and the city is home to a Poe Museum.
New Look
The Virginia Historical Society is another great stop on an 8th grade Richmond trip, especially since its $20 million renovation, completed in 2015. The museum is free (though some special exhibitions carry a cost) and its mission is to tell the story of Virginia.
Do you have any questions or feedback? Please leave them in the comments. And I'm hoping many of you will answer this question for use in a future blog post:
What's the best 8th grade trip (or trip for any grade) that you've taken, and why?
All the best,
Randy
Social Share