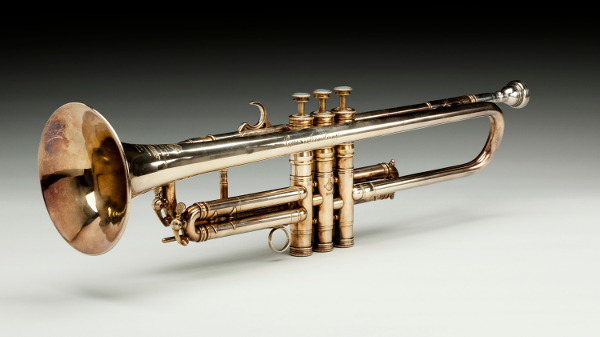 Students may think the modern music they love has no history – invented by their generation, with no links to the past.
A visit to the National Museum of African American History and Culture in Washington, D.C. will show them that's not true. Today's sounds evolved from the melodies of the past. Music is the sound of history.
Music lovers can spend hours on the museum's top floor, often a final stop that lets visitors leave the venue uplifted by song. More than 50 forms of music are traced to African-American culture, from hymns sung by slaves working in the fields, to blues reflecting hard times, to jazz celebrating good times, to the hip hop of today.
There's even a classical music connection. The "Musical Crossroads" exhibition's symphonic section traces African Americans who played in orchestras, from the Civil War era to a boom in the early 1900s and beyond. That boom a century ago took place in major concert halls such as Carnegie Hall in New York, and both African Americans and whites attended performances.
Front and center in the collection is Louis Armstrong's Selmer trumpet, made especially for him in Paris after World War II. Armstrong was a jazz artist and big band leader whose charisma and talent made him a cultural icon and a trailblazer over a 50-year career.
"He was the first genius I had ever seen," Yale professor Charles Black told the Washington Post. "It is impossible to overstate the significance of a 16-year-old Southern boy's seeing genius, for the first time, in a black. We literally never saw a black man, then, in any but a servant's capacity. … Louis opened my eyes wide, and put to me a choice. Blacks, the saying went, were 'all right in their place.' What was the 'place' of such a man — and of the people from which he sprung?"
Inspired by Armstrong, Black was part of the legal team that convinced the U.S. Supreme Court in Brown v. Board of Education that segregating schoolchildren based on race was unconstitutional.
How did modern rock and roll music emerge from African-American music? There's a photo of Elvis Presley with B.B. King in Memphis, Tenn. in 1957. King was considered the "King of the Blues" with his guitar, "Lucille." Both King and Presley were from poor backgrounds in Mississippi and shared a lifelong friendship.
"I talked with Elvis about music early on," King told Jack Dennis of the San Antonio Express, "and I know one of the big things in heart was this: Music is owned by the whole universe. It isn't exclusive to the black man or the white man or any other color. It shared in and by our souls.
"I told Elvis once, and he told me he remembered I told him this, is that music is like water. Water is for every living person and every living thing. Water from the white fountain don't taste any better than from the black fountain. We just need to share it, that's all. You see, Elvis knew this and I know this."
Then there's "Godfather of Soul," James Brown, who is remembered with a display of his jumpsuit and shoes. A shiny red Cadillac owned by rock and roll pioneer Chuck Berry is parked at the entrance of the hall. The museum also boasts wardrobe highlights from legendary singers Diana Ross and Whitney Houston.
The list of stars and genres represented goes on and on. There's Sammy Davis Jr., Jimi Hendrix, Prince and Michael Jackson; gospel, soul and funk.
Indeed, if the percussionists in your group feel overlooked, visit the wooden drum used in the 18th century on the Sea Islands, S.C.
After all, what is music without a beat?
Julian Tours has produced a free, downloadable guide for educators and others planning a group visit to the new National Museum of African American History and Culture in Washington, D.C. Click below for more information:
Social Share